Residents of downtown Milwaukee are eager to be a part of the water district's newest implementation, The Global Water Center (GWC). Milwaukee is a hub for more than 200 major water companies and is making above average strides in technology.  Milwaukee's Water Council (MWC), which is housed at the GWC, is at the heart of it all. The MWC is a nonprofit with more than 170 member companies that focus on preservation, research, technology, environmental protection and more. The MWC has seen notable funding success thanks to some recent grants. Recently, the organization announced a partnership with the Milwaukee Metropolitan Sewerage District and the Fund for Lake Michigan for a $600,000 two-year funding venture designed to advance clean-water technologies.
These grants include:
JPMorgan Chase Small Business Forward Program. This award helps match capital with innovation. The MWC is identifying potential national and international investment capital for technology entrepreneurs and companies to connect investors with startups at The Council's first ever Water Venture Investment Conference at WEFTEC 2015.
U.S. Small Business Administration Regional Innovative Cluster Participant. This national partnership has established the Small Business Channel to equip small- and medium-sized water technology businesses with the resources needed to compete in a global market.
U.S. Department of Commerce (DOC)/Economic Development Administration (EDA) Regional Innovation Strategies Program. This award supports establishing a Water Seed Fund, which will let The Council provide seed-stage investments to the United States' most promising technology startups.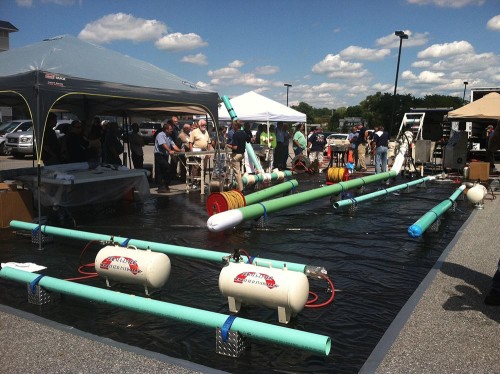 Milwaukee, looking for a highly recommended plumber?  Perma-Liner Industries has partnered with the most knowledgeable plumbers in your area to provide you with outstanding service.  We provide only the best referrals for licensed and certified professionals.  Call us or go online to see how we can help.  1-866-336-2568 or www.perma-liner.com